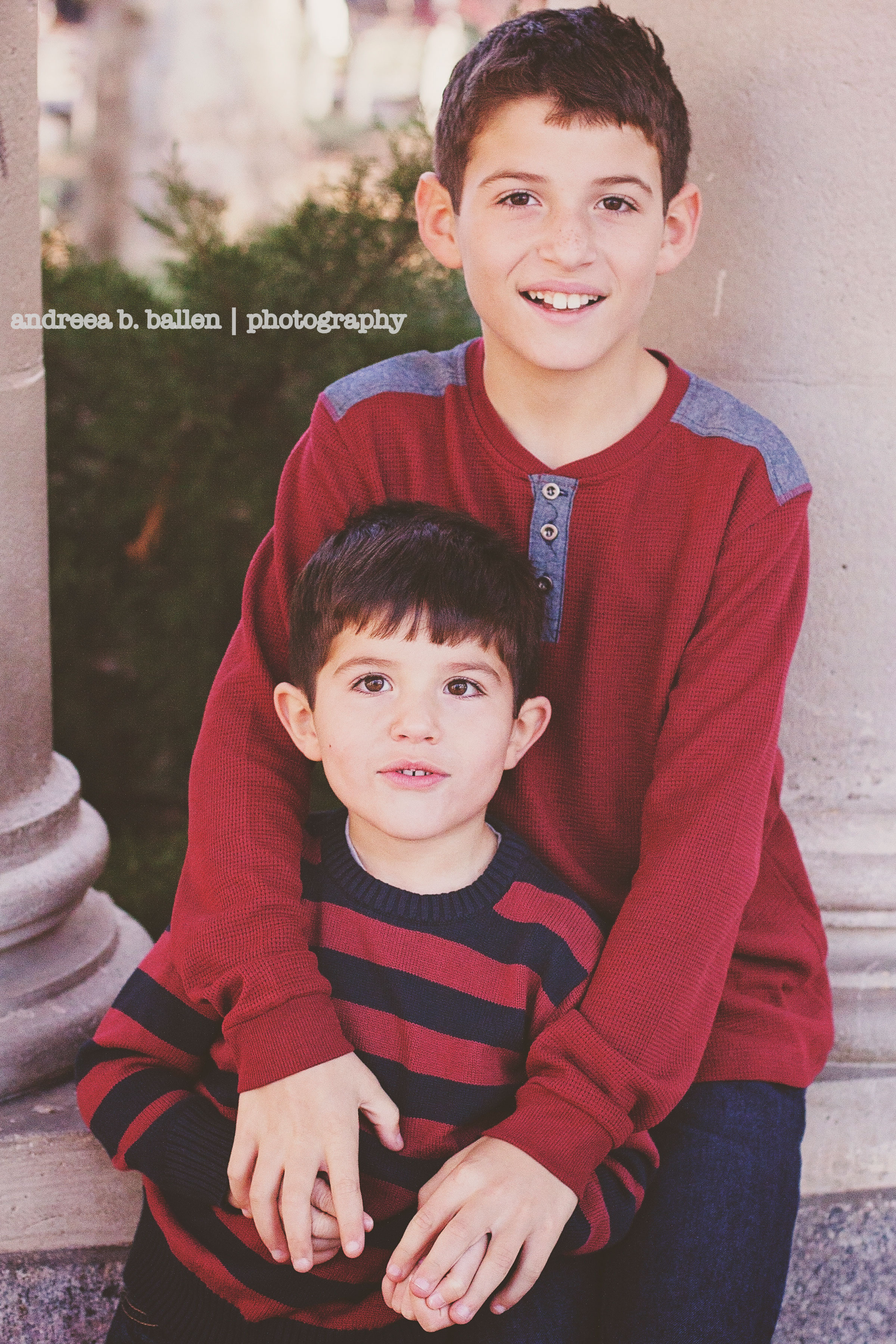 [et_pb_section admin_label="section"][et_pb_row admin_label="row"][et_pb_column type="4_4"][et_pb_text admin_label="Text"] You guys, I've been very blessed to have some dynamic, driven, smart women in my life...women who are passionate about their children, their families and their careers or in some cases hobbies. Passionate about their passions! I LOVE it!!! And it makes me want to be like them. So I decided to start a Ad-MOM-ration (like that play on words there??) post...I want to highlight the amazing Mom's in my life who are grinding away at every aspect of their lives putting all their pieces together and making it work. It ain't easy folks!!
I was recently interviewed so generously by my friend Andreea and I thought what better way to start this initiative of mine than with me interviewing her...She's one VERY talented photographer (some of her work is peppered into this post) and amazing mother who when you have the privilege of  working with her, you get to feel her passion for her art. It's inspiring to say the least. Hell, she got my boys to smile for longer than 5 seconds, that has to attest to something!! So without further ado...my interview with Andreea Ballen...Enjoy!!
How/when did you know photography was your passion?
My earliest memory of my loving to photograph was at 16. I would always grab the camera from my dad, and so thankfully he saw fit to get me my own camera for my 16th birthday. From there I went on to document my life, my loves, my family, friends and my travels, and filled countless photo albums with the treasured moments of my life - moments I know that with my scattered and foggy memory would be forever lost from me otherwise.
If it were not for my dad's love of photographing us, me, I am not sure I would have been drawn to photography in the first place, or realize it as a passion - but who is to say? In any case, there was something about my dad's pictures of me, wherein I looked different from the way I looked in pictures that other people took of me. And so I began to understand that we all see differently through the lens, that looking with 'an eye of love' and from a different perspective will create an image that is quite different than looking through the lens another way.
While I LOVED photographing, though, it was not until I had my own children that I became obsessed, and that my 'eye of love' for my passions -- children, fairy tales and magic, motherhood -- turned into a passion itself. I started photographing not just my friend's children but also my my doula clients, and they loved my images of them. And in their validation and love for the images I had created of them, I found my courage to give voice to my passion, embrace it for the gift that it is to me, and pursue it above any other.
What drew you to portrait photography?
There is a beauty and a little bit of magic in everyone, but children and people in love especially emanate those qualities. I love capturing that essence, that beauty, and creating a portrait of it that is tangible and that validates what I see: a snapshot of a person's magic and essence. To me that is important, because I believe that that testament is important to those I capture. I personally never saw myself as beautiful when looking at images, unless they were images that my father (and sometimes my mother) took of me. These images validated not just a beauty in me that I was unsure I ever saw in myself, but also spoke to the presence of love in his (or her) gaze. I think it is important for people not just to see the beauty that is in them that others can see too (if they look well enough), but also that they were looked at through a gaze of love.
What characteristics do you possess that makes your work unique? I am drawn to the dreamy and to the ethereal, and if I haven't said it enough, to magic, connection and above all, to love. These are the elements that infuse my work.
Do you think your personal experience as a mother is reflective in your work? How?
I absolutely believe my personal experience as a mother is reflective in my work. I have always been about love, been guilty for being in love with love, but it was not until I became a mother that LOVE like no other I had known before defined itself to me. There is something so unique to the infinite, unconditional love that is within a child that goes hand in hand with the endless possibility of magic and wonder that is seen through the eyes of a child, something so simultaneously brave and so in need of precious safeguarding, that I feel I grasped at but didn't fully understand until I had my own child. Having a child defines 'unconditional love' for me, and helps to re-discover the magic and wander within myself. Being a mom connects me not just to what is beautiful about a child, but also what is different and above all, precious about that child. And in a big way, it connects me to what is fragile that needs to be safeguarded above all else.
When photographing children especially, what's the most important element to have in order to get the result you're looking for?
When photographing children especially, it's important that I connect with them one on one, and that I have them allow me in their 'child' space. Sometimes, I just like to be the silent observer to whatever they are doing or exploring. I am not interested in fake smiles nor any other things that children are accustomed to presenting of themselves when there is a camera present. I am interested in them, in their real emotion, in their real expressions, in the way they connect to the world and to others. If I can elicit a real smile, that is great, but a smile is not always what makes a photograph that one (the child's mom, for example) will connect to, or remember fondly years to come.
How has motherhood changed your creative perspective? 
Motherhood has changed my creative perspective in that I focus mostly on children, and on moms. It's important to me to capture the beauty of motherhood -- and to also get moms back in their family photographs! Because we all know, it is moms who are usually the ones taking the pictures and are rarely in them (here, here!).
How do you manage a busy career with being a mom?
I would lie if I said being a business owner mom is not hard - especially when working from home. There are times when I feel like I don't give my kids enough attention. Part of this mindset of guilt definitively comes from them being in the same space with them while I am working. It's hard to close and lock the door when they are around, and feel guilty when I have to and do. And in my trying to spend all the time I can with them, I do find that I push my work into the wee hours of the morning (editing until 2am has lately become the norm, sometimes to the toll of my health). But then I force myself to realize working corporate hours and commuting would have given me way less time to spend with them, and would have given me no flexibility to be there for them in the times I have the luxury to be.
How do you prioritize?
School, big events, birthdays, illness - these are a top priority. Otherwise, work, work, work.
Do you have help?
My husband is a great help. I don't know how I could do it if he were not a freelancer too. Plus, he has taken over as the (amazing) cook in this household, and does dishes too. Score! My mom is a great help too.
Describe your fantasy photo shoot.
There are two kinds of fantasy shoots.
The first would involve the props and the costumes that would make a fairy tale scene come to life for a child, and where that child would get to act the part of her or his favorite character. Of course the light would be the late afternoon dreamy light, or light that is only found when it's snowing with slow and large goose-feather snowflakes.The more often realized fantasy shoot is one where my client completely trusts me and my vision, and my rather innocuous 50mm flat fixed portrait lens. It is one where they have seen my images, and just want me to take them on their journey to discovering the love and connection that I see exists in them and between their family members, and allow me to create similar types of art for them. It is one where it is OK for my client to feel nervous (and it's OK for me to let them know that I always am on every shoot too), but to then allow themselves to surrender their fears of being in front of the camera, and just connect, just allow themselves to be observed and be seen the way they deserve to bee seen - the way I see them.
For more information on Andreea please visit her website at www.andreeabballen.com, and like her Facebook page!!  Facebook.com/AndreeaBBallenPhotography.
[/et_pb_text][/et_pb_column][/et_pb_row][/et_pb_section]